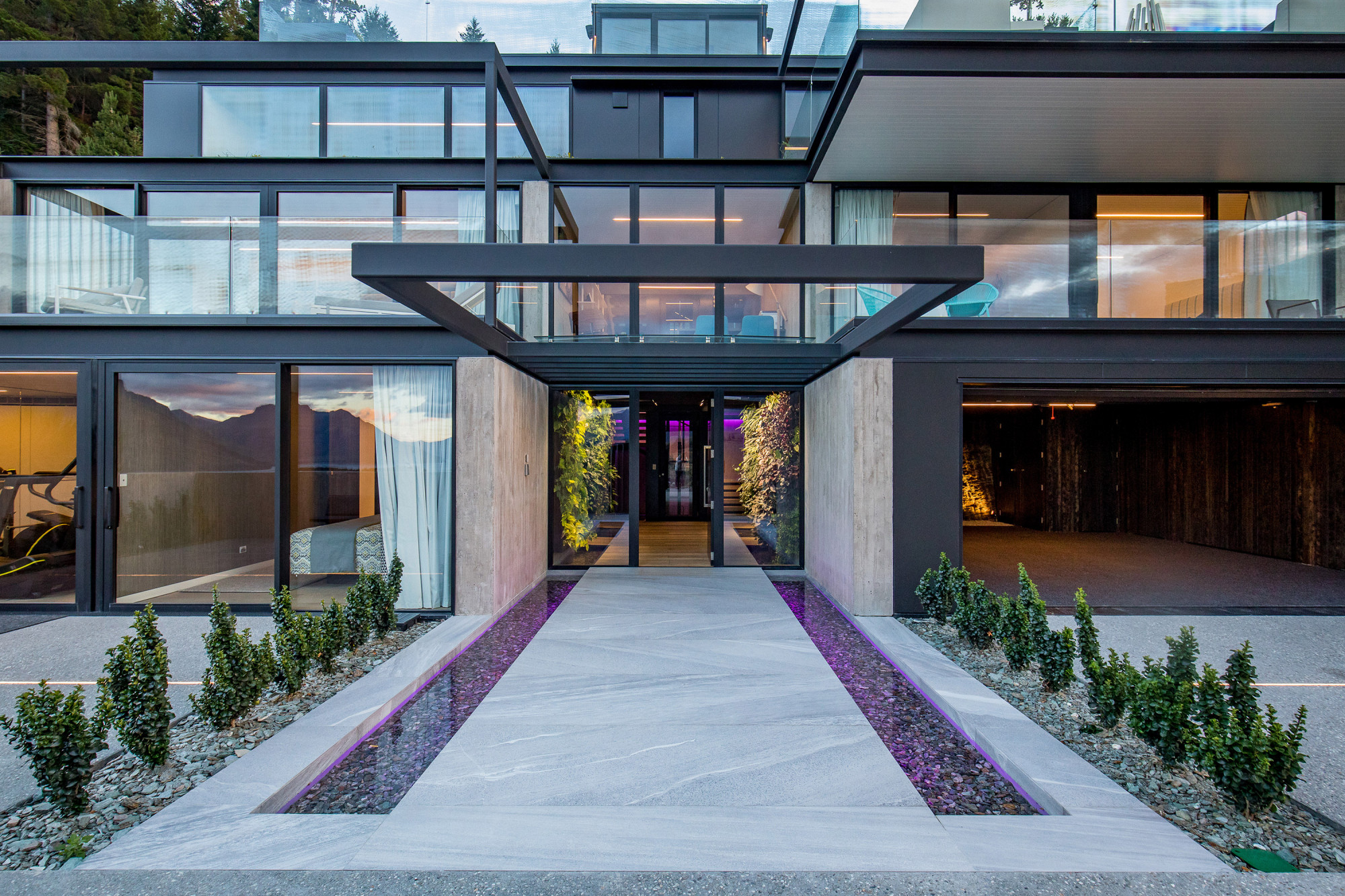 Cascata
This stunning holiday home was the winner of the 2018 TIDA New Zealand Architect new home award. The clients brief was to deliver a discreet audio, visual and lighting control system that was simple for both the family and guests to use without instruction.
Sound
Two surround sound systems and multiple zones of stereo architectural speakers make up the audio system, all of which is discretely racked within the garage so as not to disturb the minimal aesthetic of the interiors.
Using a smart phone or tablet, users can stream music to any room of the house or group any combination of rooms together to play the same stream.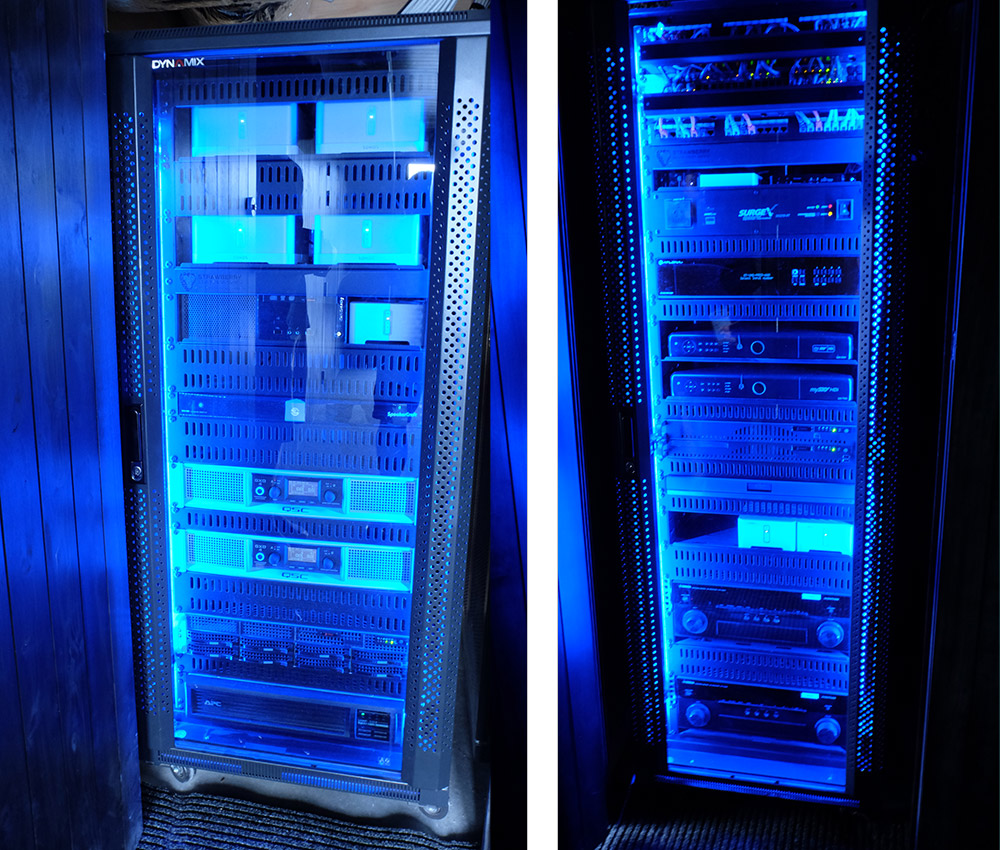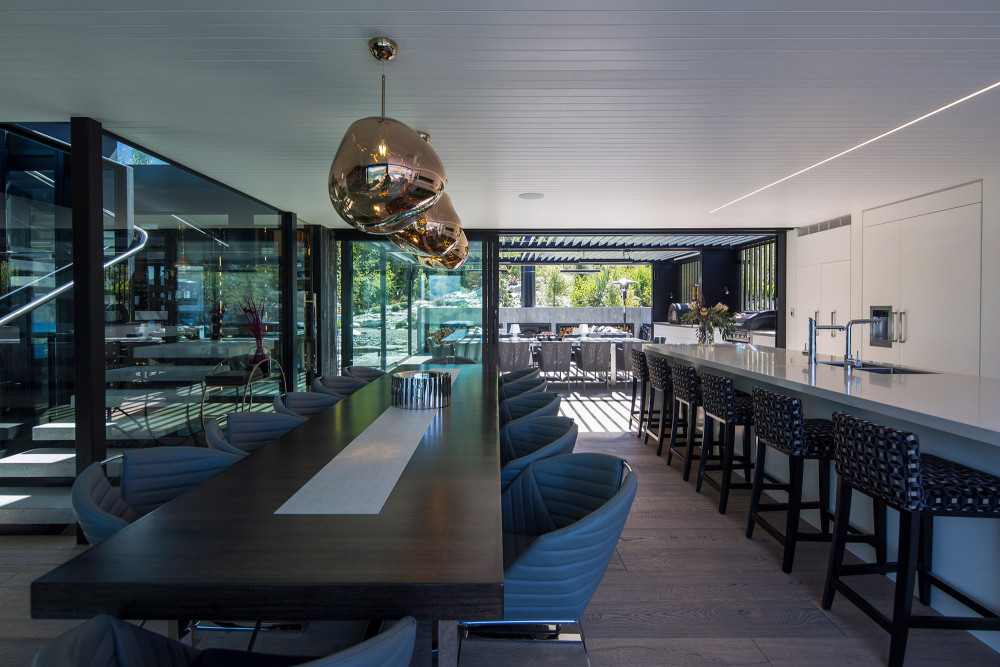 Vision
There are three TV's within the house, each of which can view any of the two Sky decoders and two Apple TV media streamers.
Sky and Apple TV hardware is racked within garage, and distributed over industry standard HDBaseT technology.
Control
A programmable remote control at each TV make using the AV system as easy as it gets.
Without any tuition guests can watch TV in full surround sound with the press of a single button.
A lighting control system was commissioned to provide scenes for the homes lighting and to simplify the control of the HVAC, motorized blinds, louvers, and outdoor heating.
This helps to reduce the wall clutter associated with using conventional lightswitchs, motorized blind remotes, and more.
Special attention was given to the climate of the house which is required to stay regulated year- round. To achieve this the house automatically responds to being occupied or unoccupied and adjusts the heating system to suit.
A customized iPad app can control the house whilst the owners are in residence or abroad.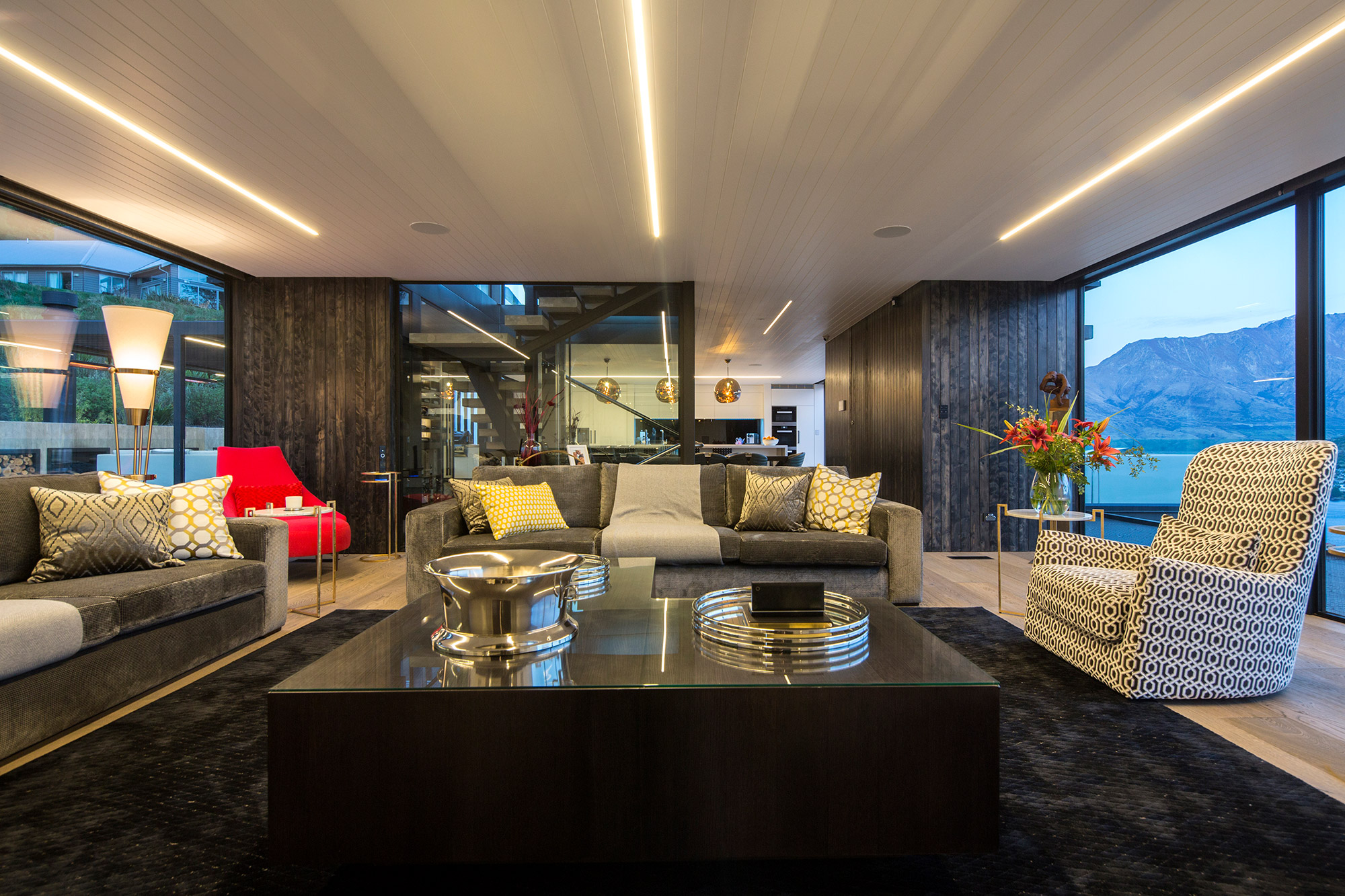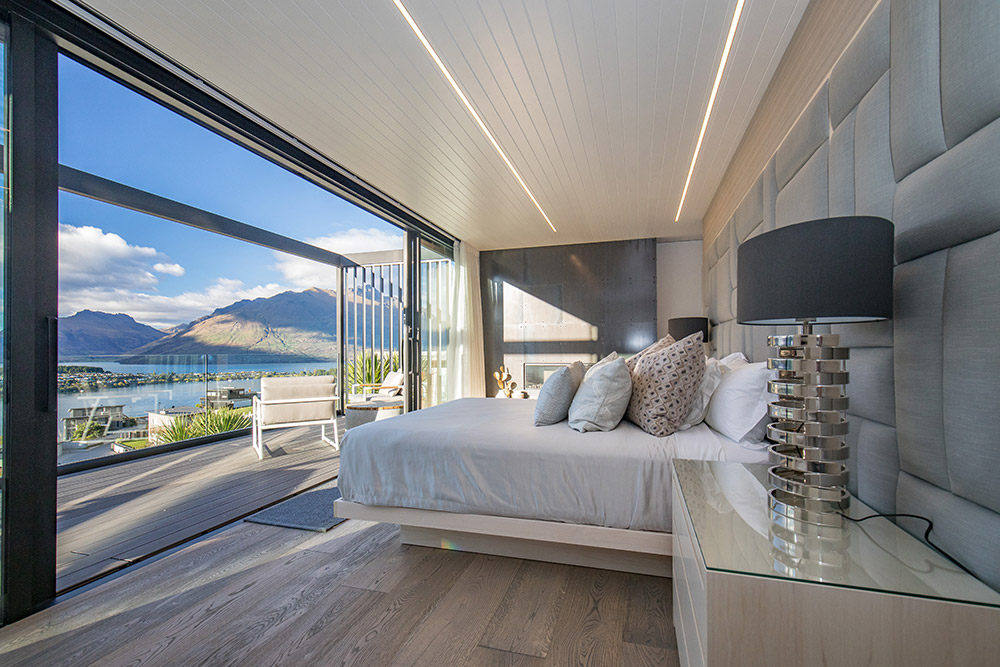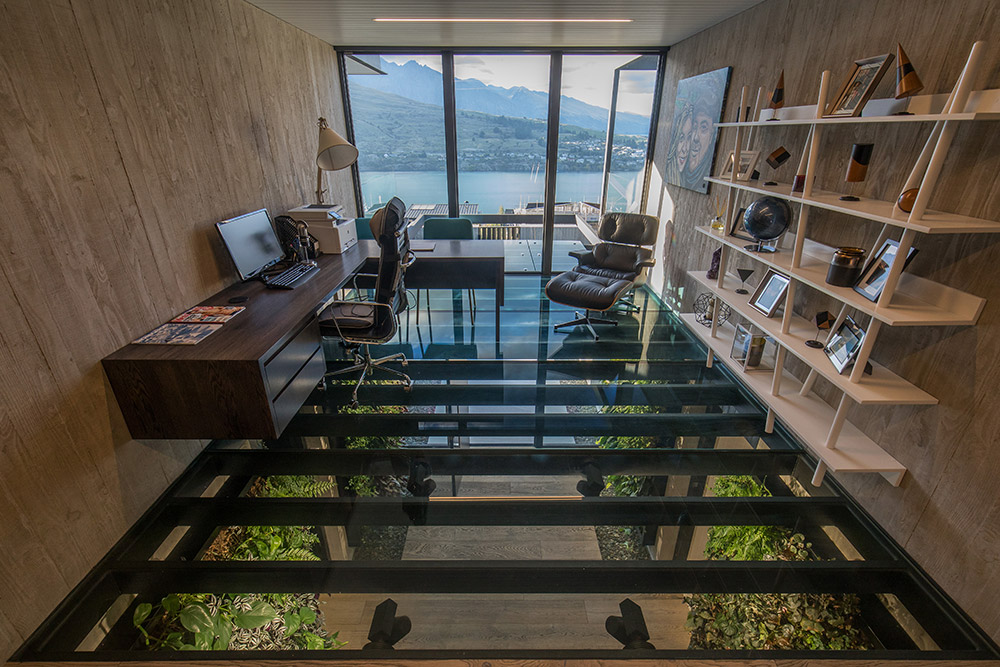 Security
Multiple security cameras provide real time imagery of the residence and record footage upon sensing motion that can be viewed from anywhere in the world.
Products used
Philips Dynalite
Sonos
Yamaha
Speakercraft
RTI
TESTIMONIAL
'Congrats to all and fingers crossed!! Well deserved and proud of what you all achieved for me and the family!!'
On winning the 2018 TIDA award
Project details: Architect - Gary Todd Architecture, Builder - BJ Hill, Electrical - Frankton Electrical