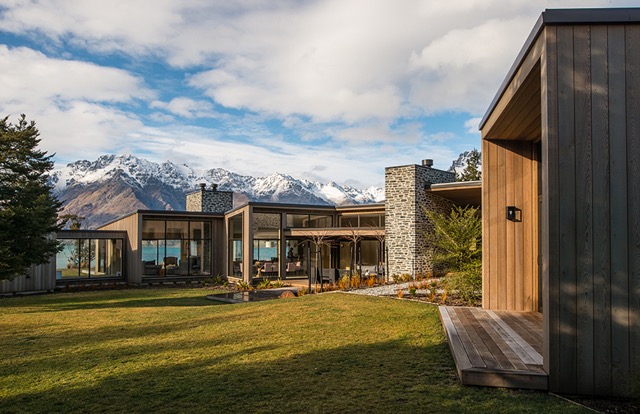 House Under The Hills
Winner of the 2015 Southern Region Master Builders New Home over $2m award.
Audio and Visual components are hidden in specially built nooks beneath the hearths and concealed within cupboards. The painting above the fireplace quietly moves upward to reveal a TV at the moment it is turned on.
Project details: Architect - Mason and Wales, Builder - Trinity Construction