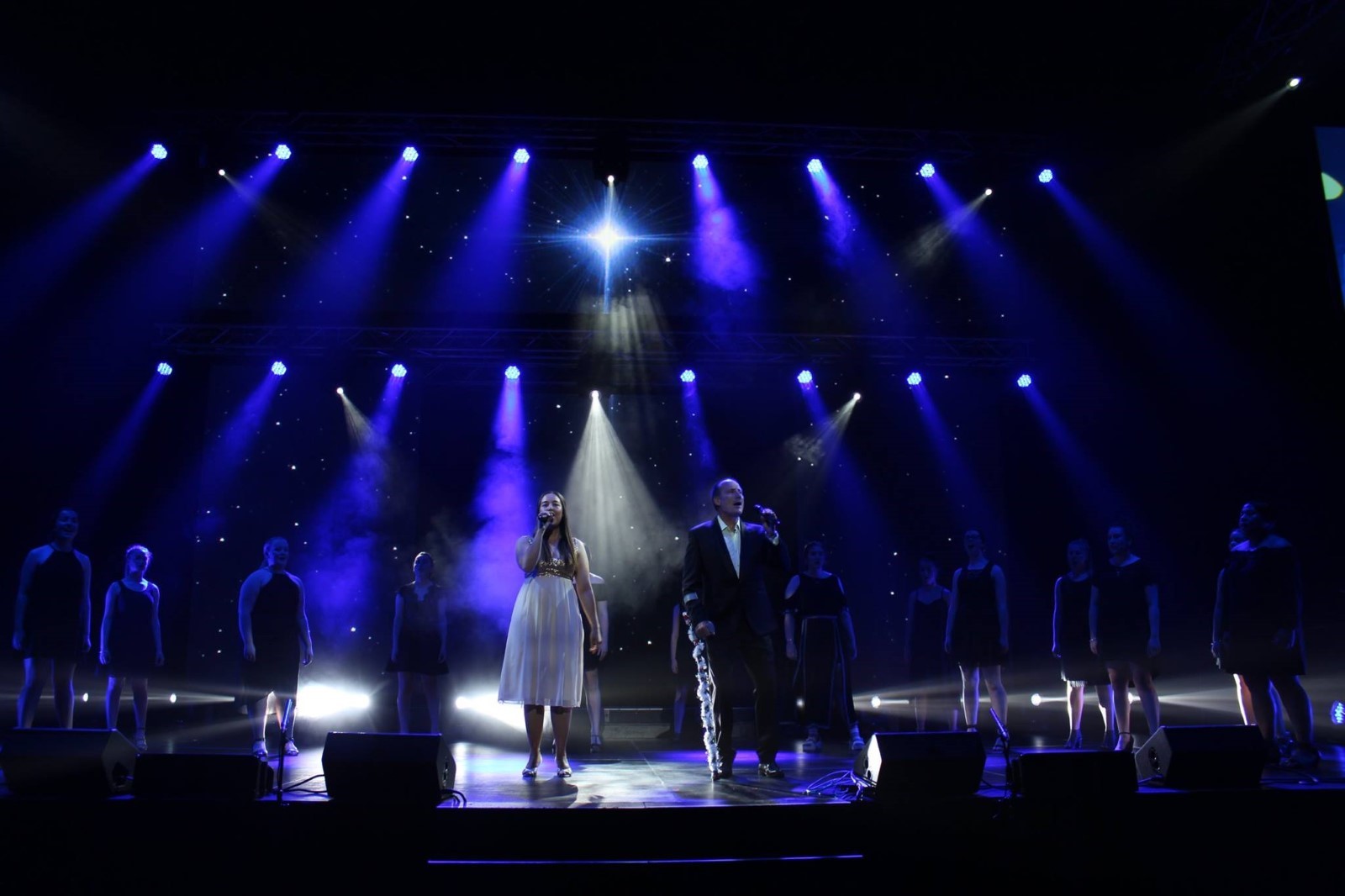 The ILT Christmas Variety Show
For over 20 years, The ILT Christmas Variety Show has been a staple part of the Invercargill Festive calendar. The event is a spectacular two-hour large stage production featuring a cast of over 100 performers.
Nigel and the ILT team have a great understanding of the importance of outstanding technical production, with every year producing a bigger and better show.
Since 2003, Strawberry have been glad to assist them in delivering their dream in a stand out and unique fashion. We provide a full production service from conception to completion. To achieve this, we utilise only the best equipment and services including,
Audio
The design and deployment of an excellent JBL VTX PA system capable of covering a full house of over 2500 patrons.
96 Channel audio consoles, both at the Front of House position and at Monitors
Coordination of over 48 channels of radio microphone (No easy task!)
High end monitoring solutions to ensure the backing band, musical director and cast members have a fantastic experience on stage.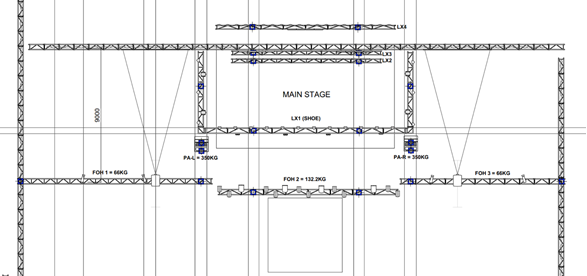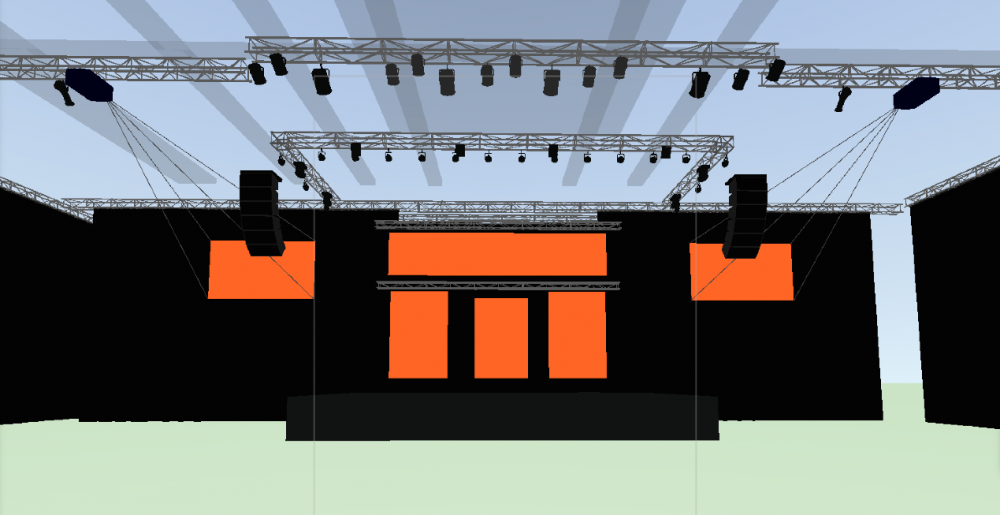 Lighting, LED, IMAG and Special FX
A comprehensive design & previsualisation process that demonstrates the look of the show and how all the visual elements will come together. This is sent for client approval and comments. Have a look at some of the renders in the photos below!
An extensive range of leading lighting and visual products from brands such as, Martin, Ayrton Clay Paky, Green Hippo and MA Lighting.
Over 50 square metres of LED Screen in various creative layouts
20ft Stumpfl projection screens, matched with high end Panasonic projectors for IMAG reproduction of the performance.
Special FX delivers the "WOW" factor to the finale of this show, To achieve this Strawberry supplies, CO2, confetti and streamer cannons, cold spark and bubble machines.
TESTIMONIAL
Throughout our relationship, we have found the company and in particular the staff to be extremely proactive, resourceful and exceptionally professional
Nigel Skelt - General Manger, ILT Stadium Southland