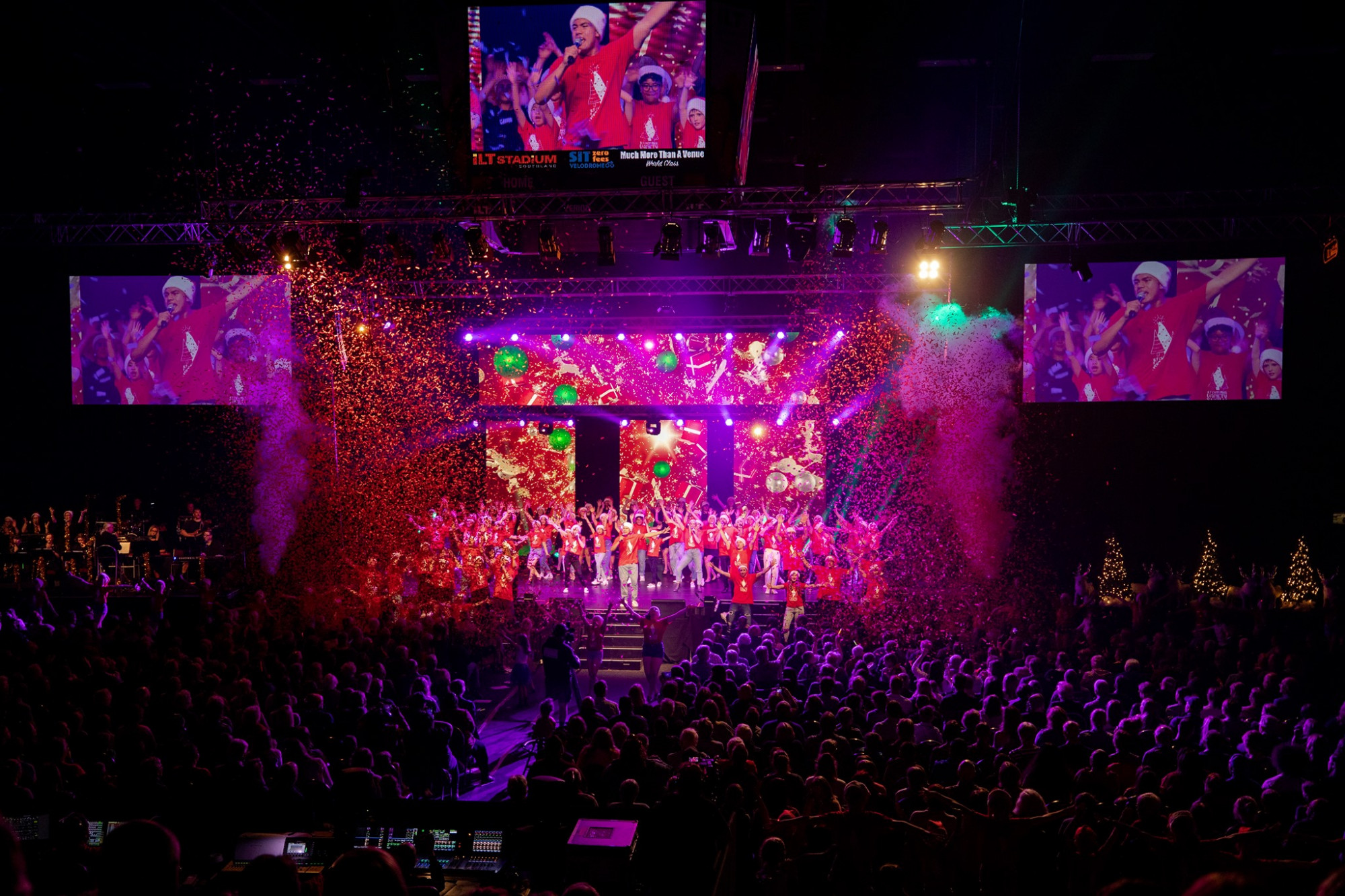 Events
As one of the South Island's leading audio visual production companies, we offer comprehensive rental and full production services for events throughout New Zealand. Strawberry stocks an industry leading range of audio, visual and lighting equipment. We also pride ourselves on our team of highly experienced and knowledgeable production managers and audio visual technicians and support specialists. Strawberry can cater for events of any scale from 10 people all the way through to 10,000 people and beyond.
Production/Event Solutions
Conferences
Strawberry has a proven history producing seamless audio visual solutions for both organisers and delegates.
Concerts, Festivals, Touring Shows and Theatre
We have over 35 years' experience working with some of the top performers and promotors in the entertainment industry. We have an extensive, ever growing stock of rider friendly audio, LED and lighting equipment to ensure your show comes in on time and on budget.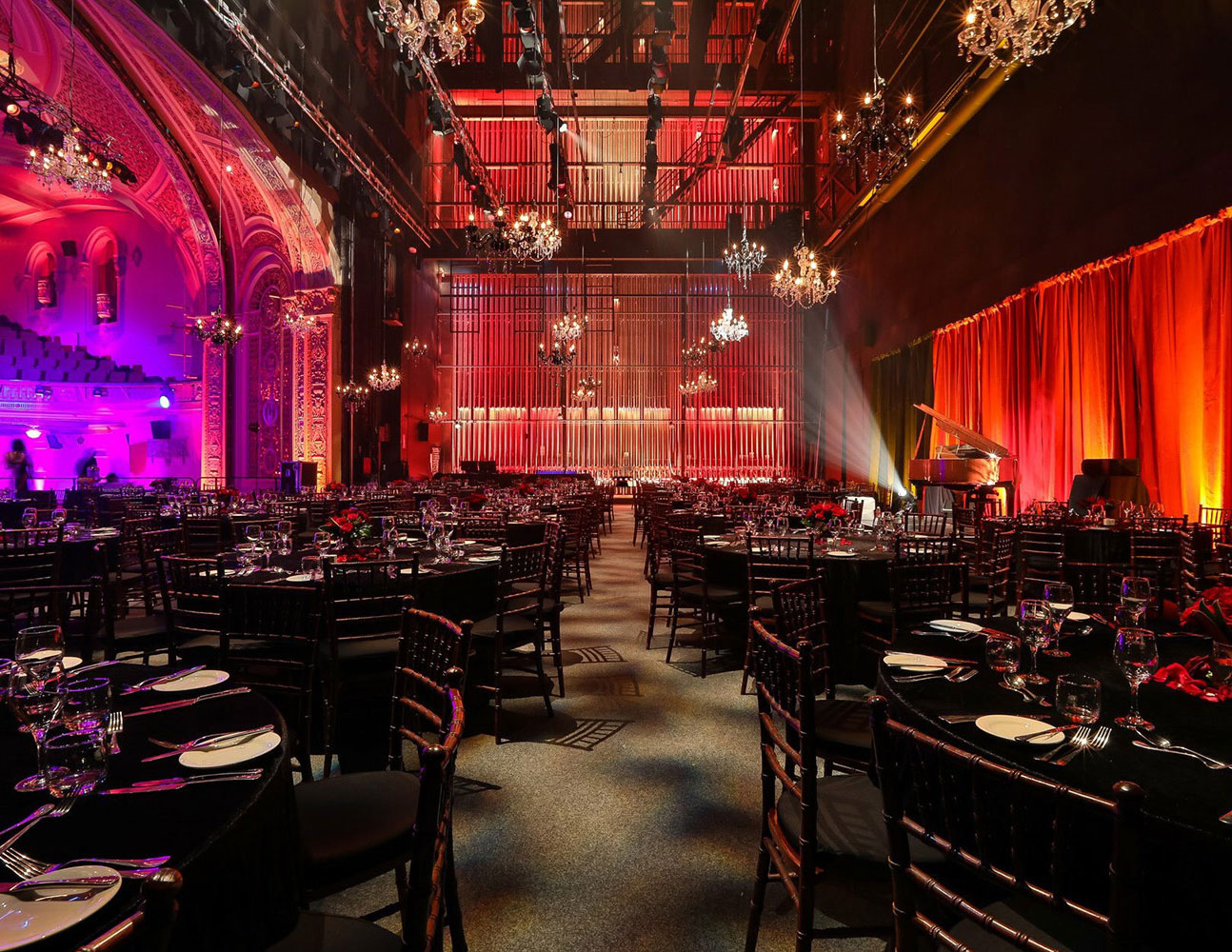 Award Events and Gala Dinners
We work with top professional conference production organisers, venues, businesses and associations across New Zealand, creating a diverse range of standout dinner events ranging in scale.
Live Streaming
When it comes to live streaming, you don't get a second chance. We offer tailored live streaming solutions ranging in size from a small funeral or wedding, all the way through to the production of a fully virtual and interactive conference with the use of state of the art audio visual technology.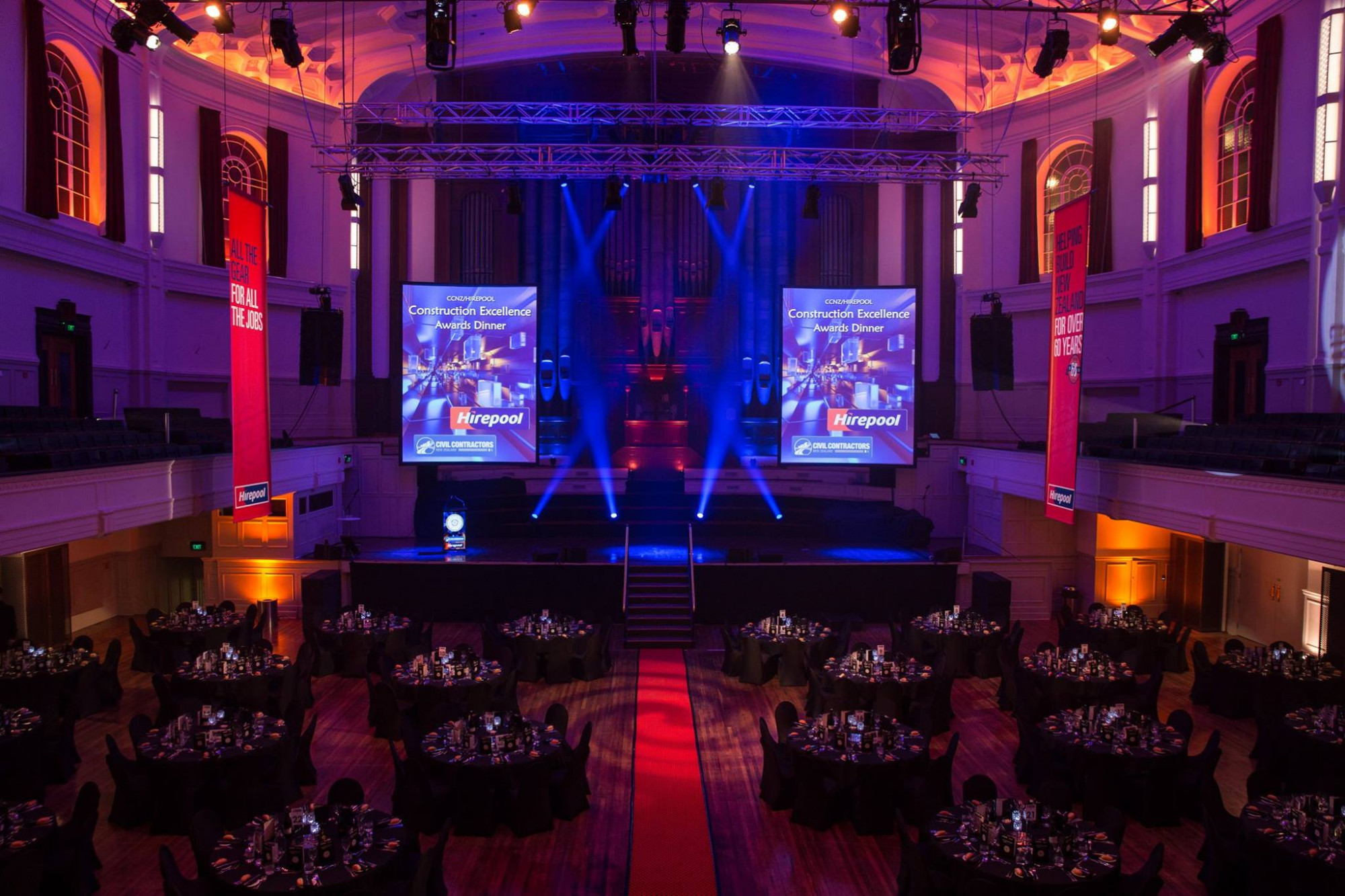 Exhibition Production
We can supply bespoke audio visual design and TV/LED solutions for your exhibition space that helps deliver your brand's visual identity and make you stand out from the competition.
Sporting Events
No matter if it's distributed audio for an international cricket match or a livestream AV solution for a small regional darts contest, Strawberry have the production equipment and experience to make your event a winner on the day.
Community Events
Whether it's a cultural dance festival, local bands playing at the park or a school production, we would love to help. Strawberry have always strived to support the community wherever we can and look forward to seeing what we can produce for you.
Audio Visual Dry Hire
Sometimes you just need a quick and simple solution for a small event. We have a great range of easy to use equipment that you can pick up and return to our workshop.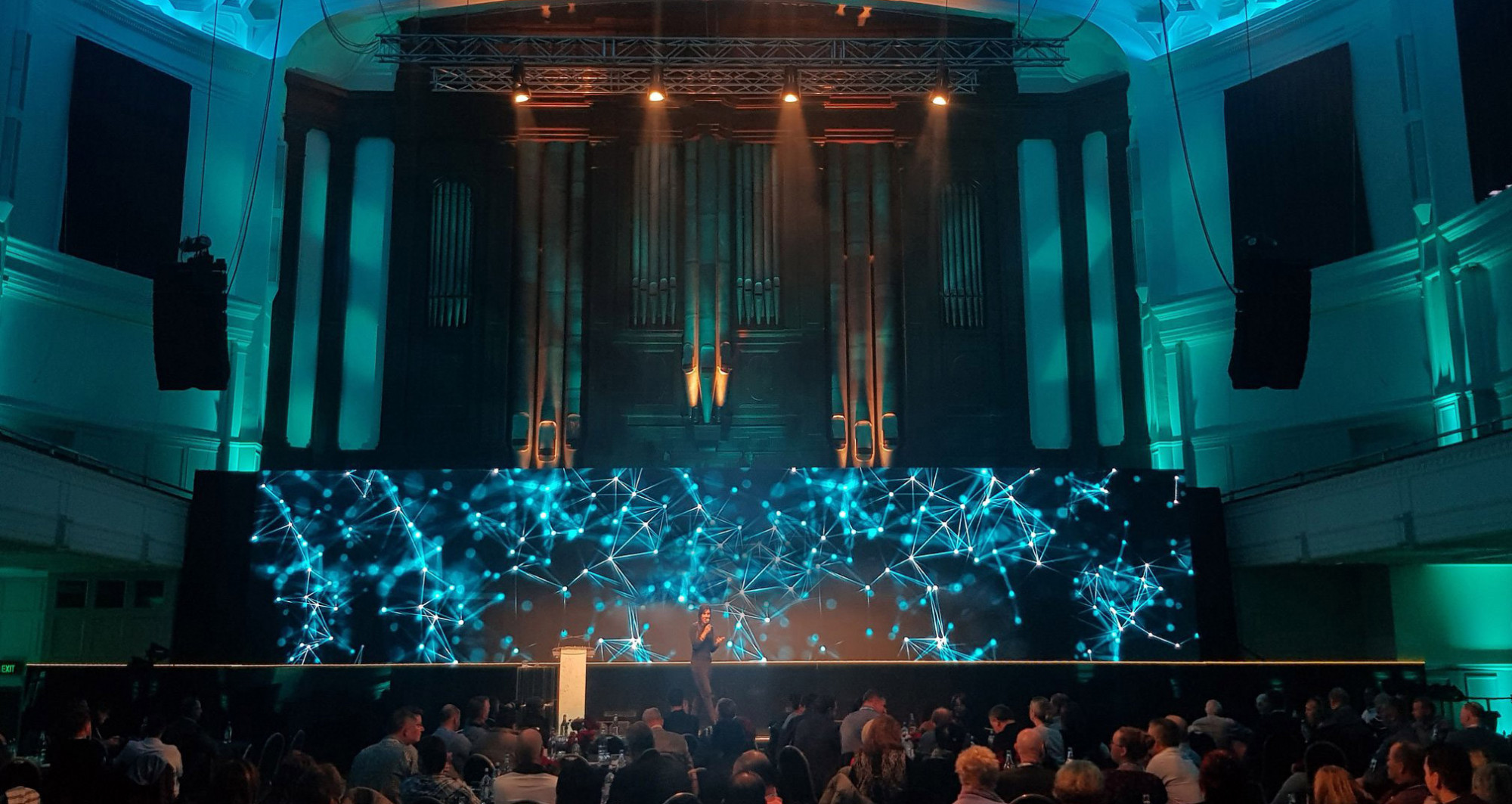 Products
Sound Equipment
Small to large format front of house sound reinforcement systems
Excellent range of monitoring solutions
Rider friendly sound consoles
Industry leading range of wireless and wired microphones
Recording and post production facilities
Vision Equipment
High end projectors and projection screens
Various sizes of outdoor and indoor led screens
Video switchers
Livestreaming equipment
Cameras
Recording equipment
Video editing & content facilities
Tvs ranging from 24" to 85"
Lighting Equipment
Intelligent moving lighting
Conventional lighting
Atmospherics
Battery and cable-powered up-lighting solutions
Industry leading lighting consoles
Computer Equipment
Cutting edge media servers
Extensive range of show computers
Reliable networking solutions
Staging, Rigging & Draping Equipment
Staging equipment
Trussing
Motors
Push-up drape walls
Draping
TESTIMONIAL
Nothing but praise for your product and team. Pleasure to work with and you just rolled with changes and were ultimate professionals, producing a stunning look and feel for the evening. Literally going to be measuring any production team by your standards now!
Royal Society Te Aparangi