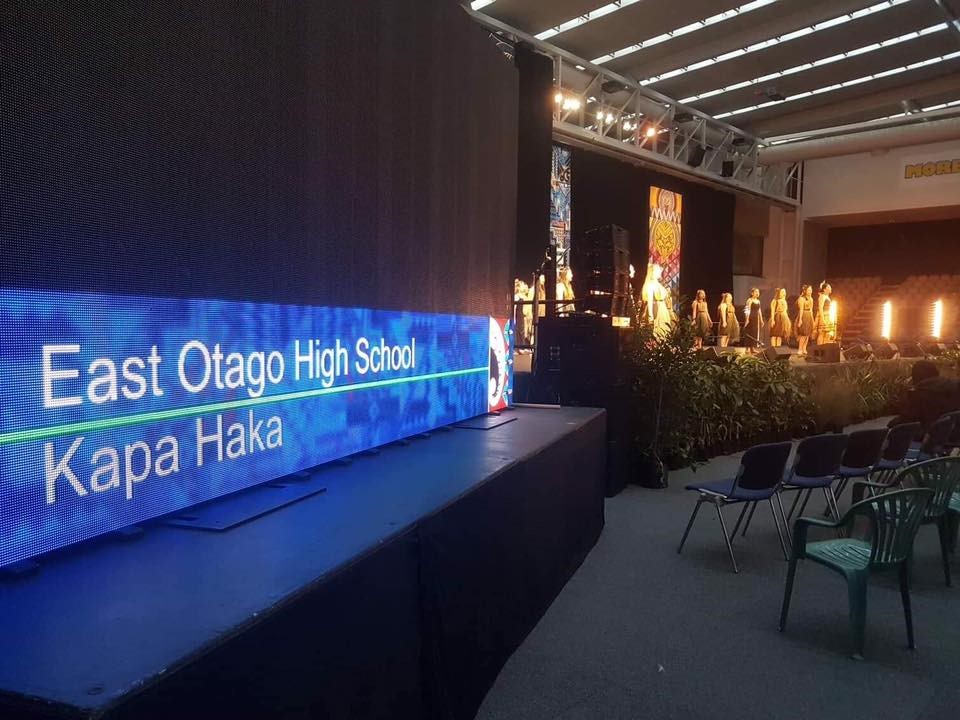 Otago Polyfest
Held at Dunedin's More FM Arena, The Otago Early Childhood and Schools Māori & Pacific Island Festival began in 1993 as an afternoon of performances from a few Dunedin primary schools presenting kapa haka and Pasifika cultural items. Since then it has grown to a vibrant five-day celebration of Māori and Pasifika cultural performances showcasing performances by thousands of Otago tamariki and rangatahi.
Strawberry has been glad to be a part of this journey since the start and have always enjoyed providing audio reproduction and LED screens to deliver a high quality product.
This event presents a unique challenge to the team, with the fast paced nature of the show and widely differing requirements. The key to the successful delivery of this is both the highly skilled production team and cutting edge technologies.
During the 2021 event, the Otago region was in alert level 2, the Strawberry Team were quick to pivot to this challenge and assist providing with audio services for the virtual online delivery. The show was hailed as a wonderful success, demonstrating what can be achieved in a small space of time when you engage the right people.
TESTIMONIAL
A huge thank you to Gordon and the team from Strawberry Sound for their amazing contribution to the Otago Polyfestival.
Every year without fail the professional and knowledgable approach toward our production is much appreciated.
Anything asked for is accommodated and their problem solving skills are outstanding. It is an absolute pleasure to work with them.
Lisa Hastie - Production Manager, Otago Polyfest