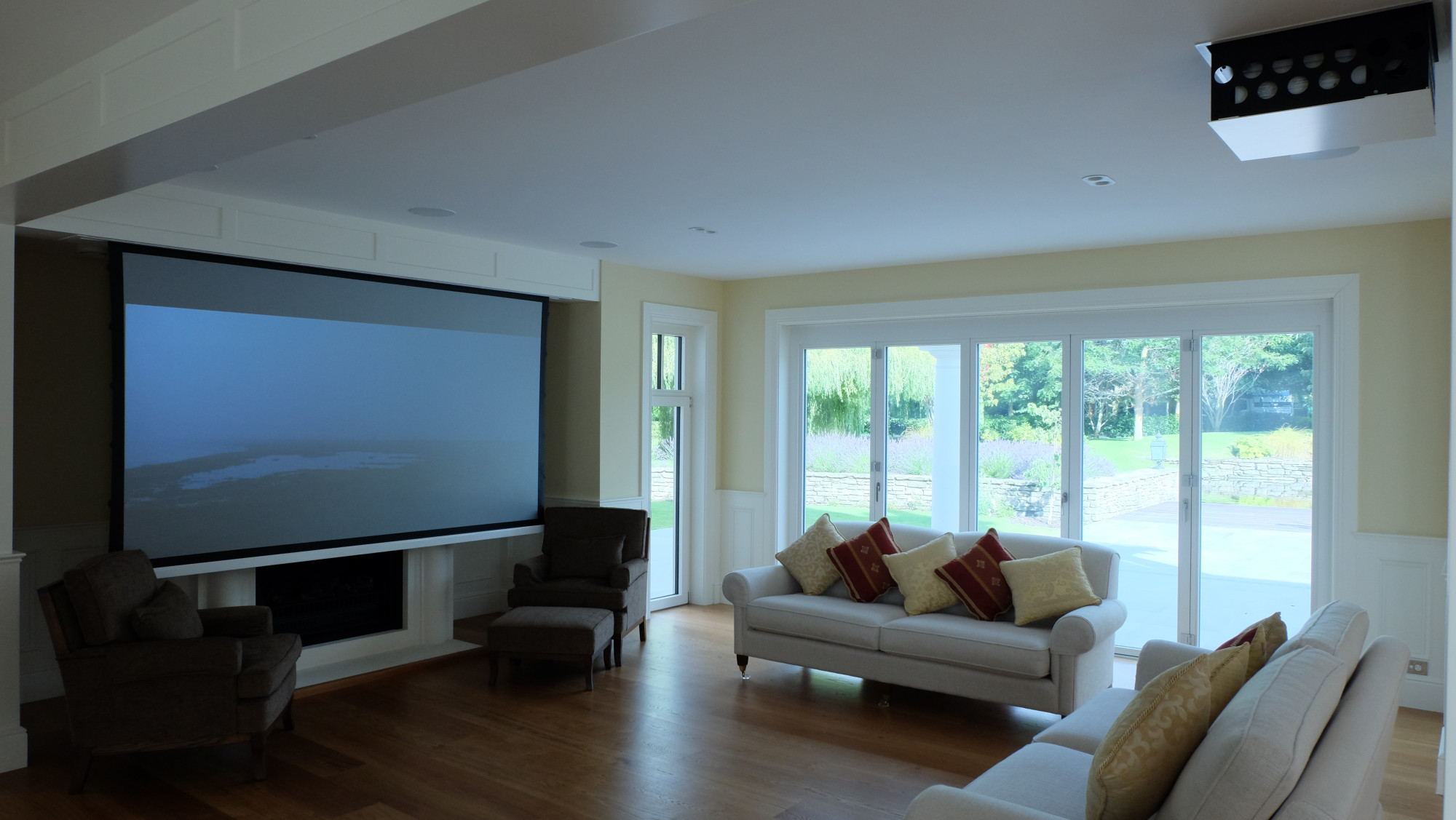 English Country Home
This English-country style home required a good amount of Audio Visual technology to be discretely concealed so as to not disturb the aesthetic qualities that the client and architect worked so hard to achieve.
High Definition video and audio is distributed to 4 TVs throughout the house.
A concealed projection system transforms the Living area into a Home Theatre at the touch of a button.
Music can be streamed throughout 7 zones of the house.
Project details: Architect - Walker Group Architects, Builder - KM Smith Builder