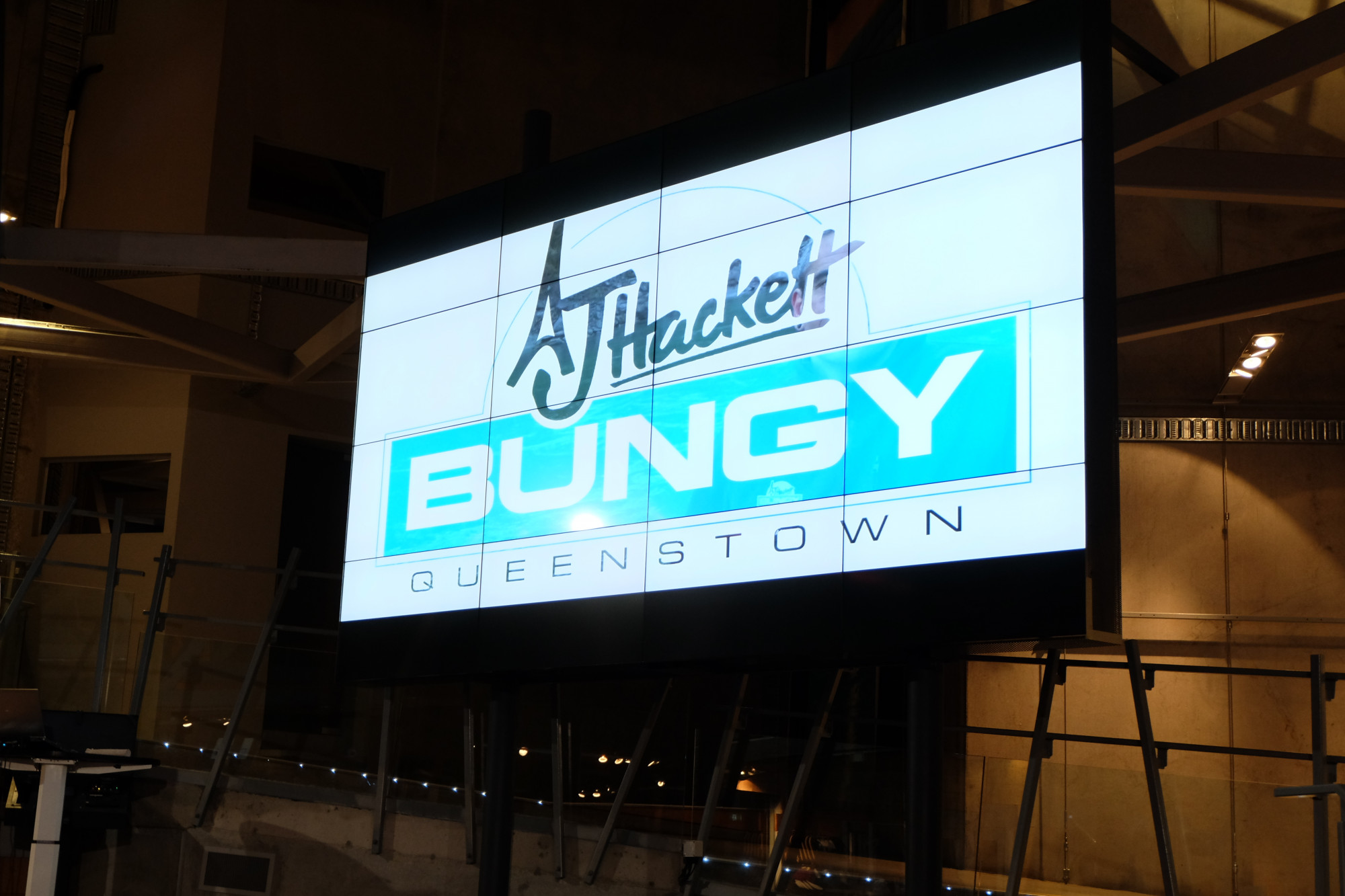 Kawarau Bungy Bridge
Queenstown's Kawarau Bridge Bungy Centre is the home of the Bungy jump and hosts over 300,000 visitors a year.
The 16-panel video wall allows people to view bungy jumpers in real time, from multiple angles. Staff can also use the video wall to carry out presentations or display marketing videos and still images.
The PA system is split into 3 zones allowing staff to play music at a suitable level in each area, cater for DJ's and public speakers.
TESTIMONIAL
Another job well done by the Strawberry Sound team! Always impressed with the efficiency and professionalism of the service and a bit of good humour and banter along the way.
Thanks Team!
Deidre Butler